Branding + Website Design
Jackson Redevelopment Authority (JRA) was created to eliminate and prevent the development or spread of slum and blight in urban renewal areas of the City of Jackson, Mississippi. Brocksfield worked closely with JRA to create a brand identity and website that better represent their mission to make Jackson, Mississippi a better place to live and work.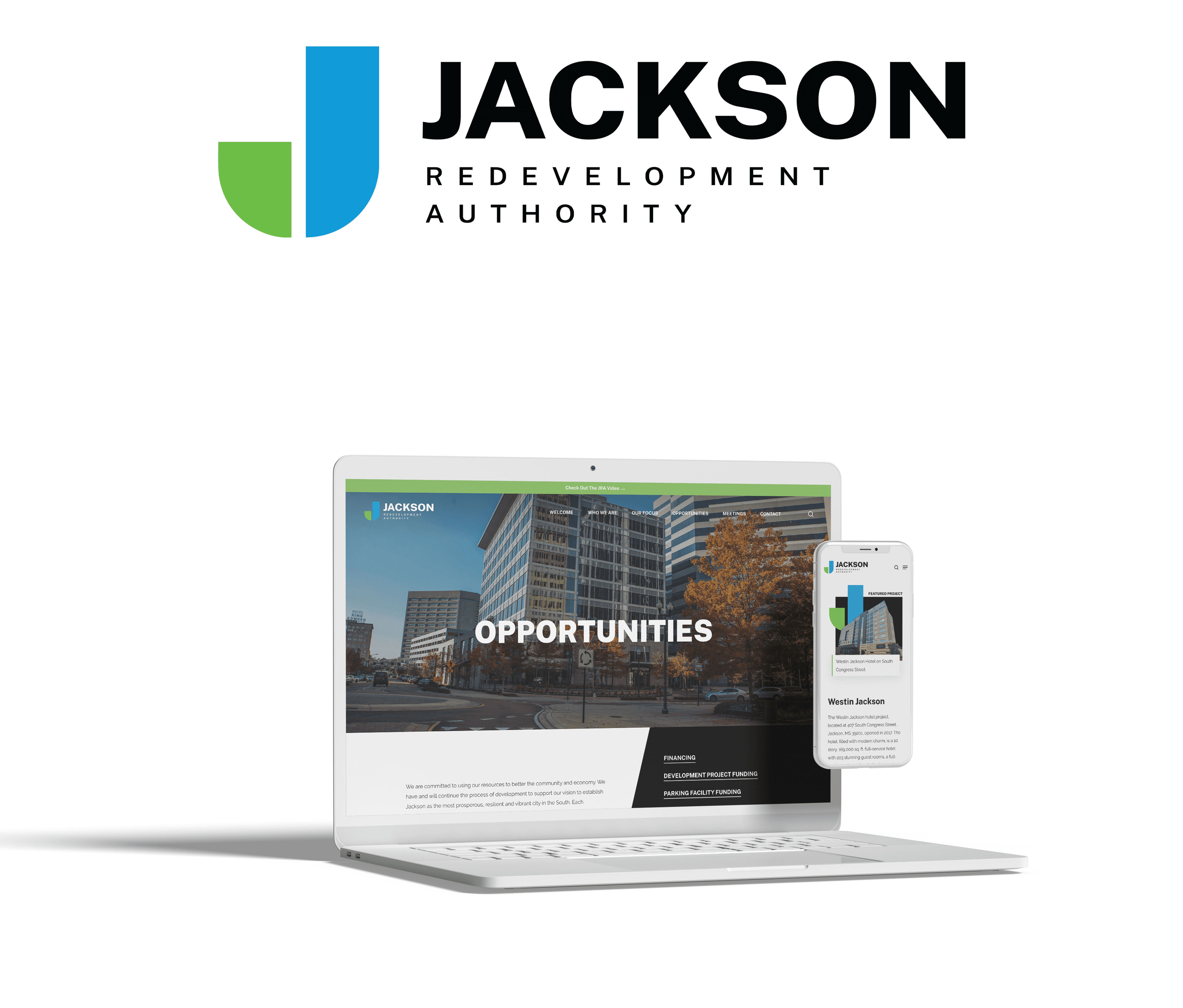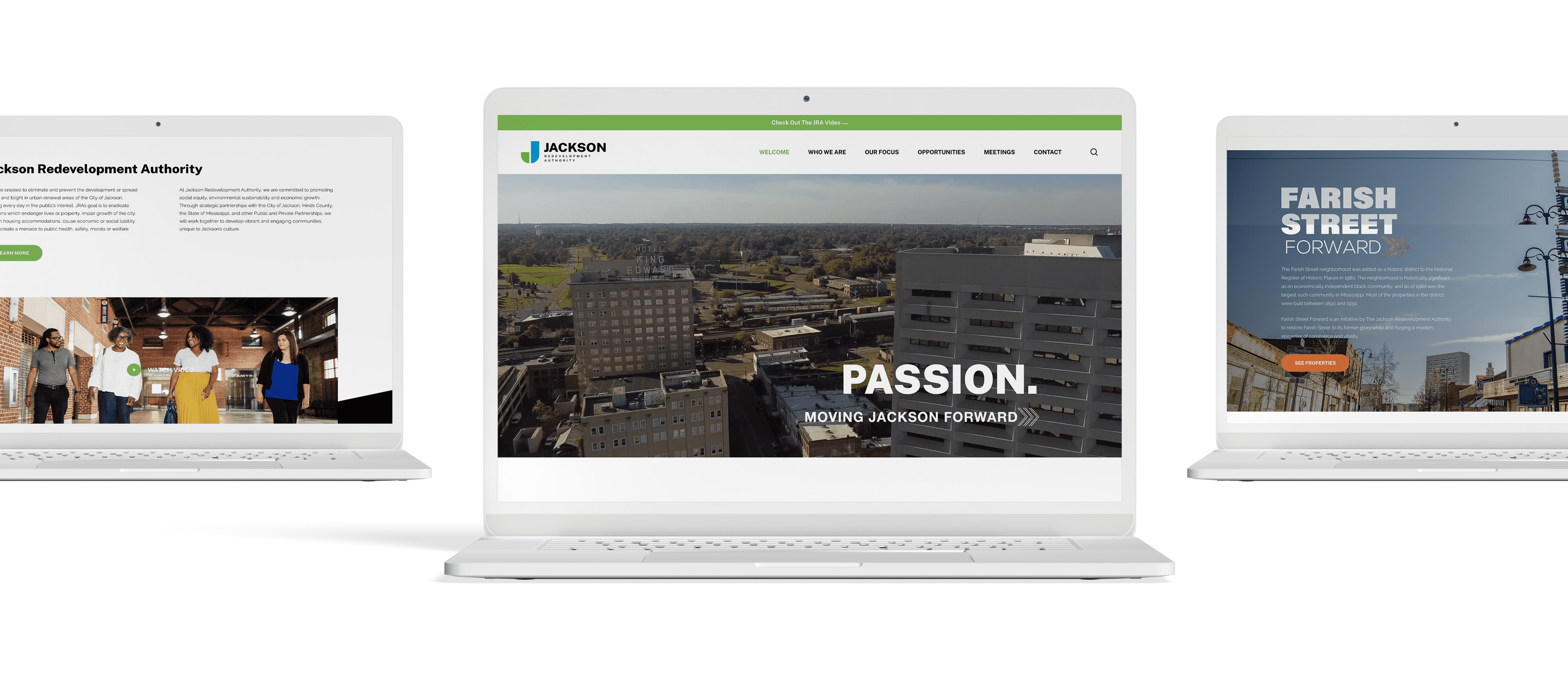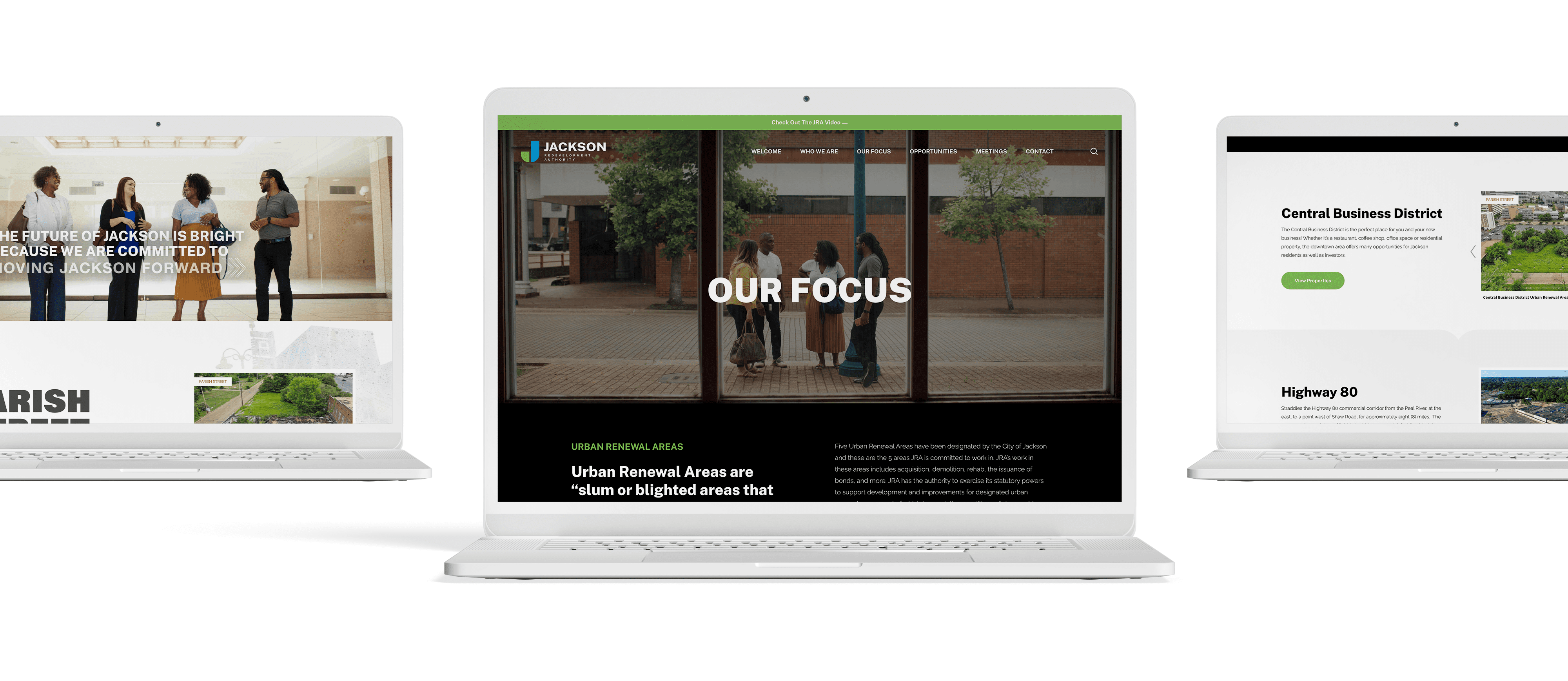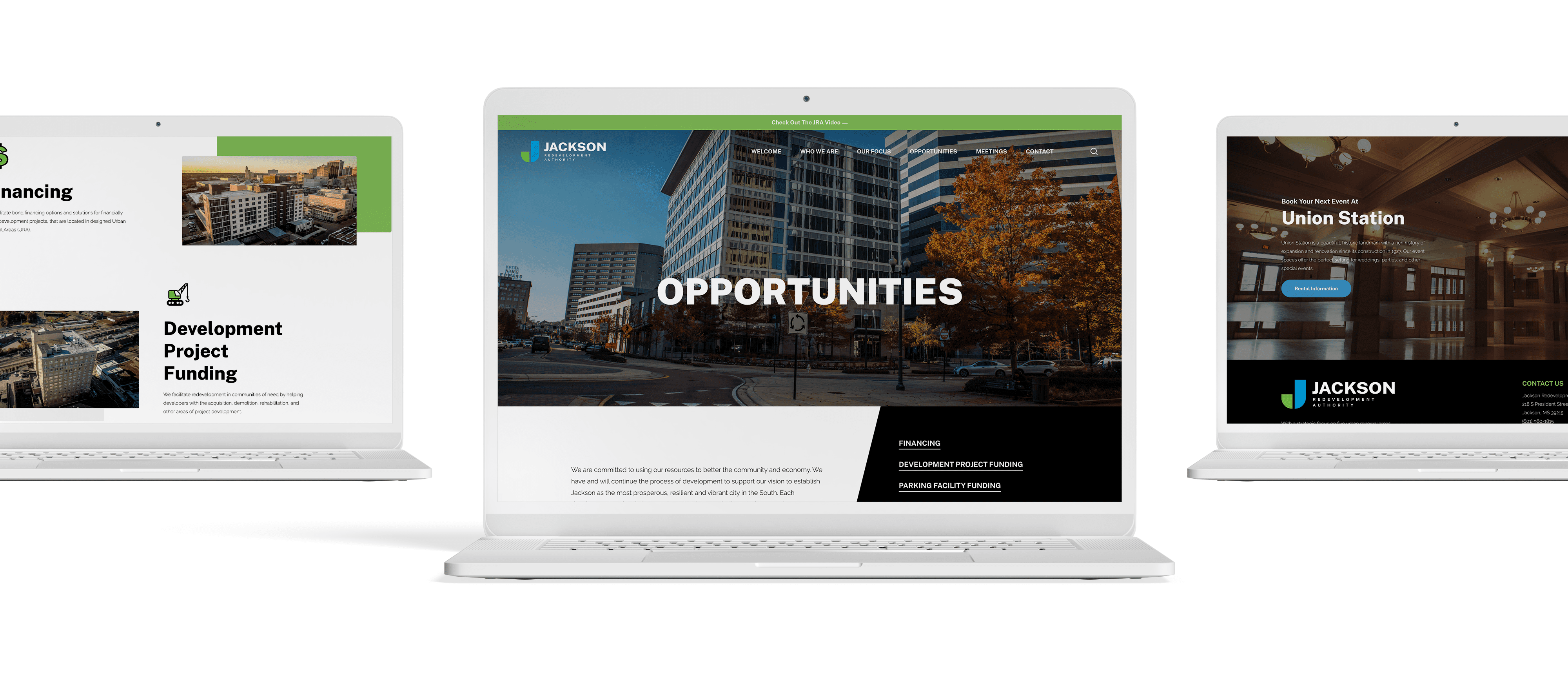 Wanna Discuss Your Goals? Let's Talk.